AIJA 2023: Your Local Guide to Rio de Janeiro
AIJA 2023: Your Local Guide to Rio de Janeiro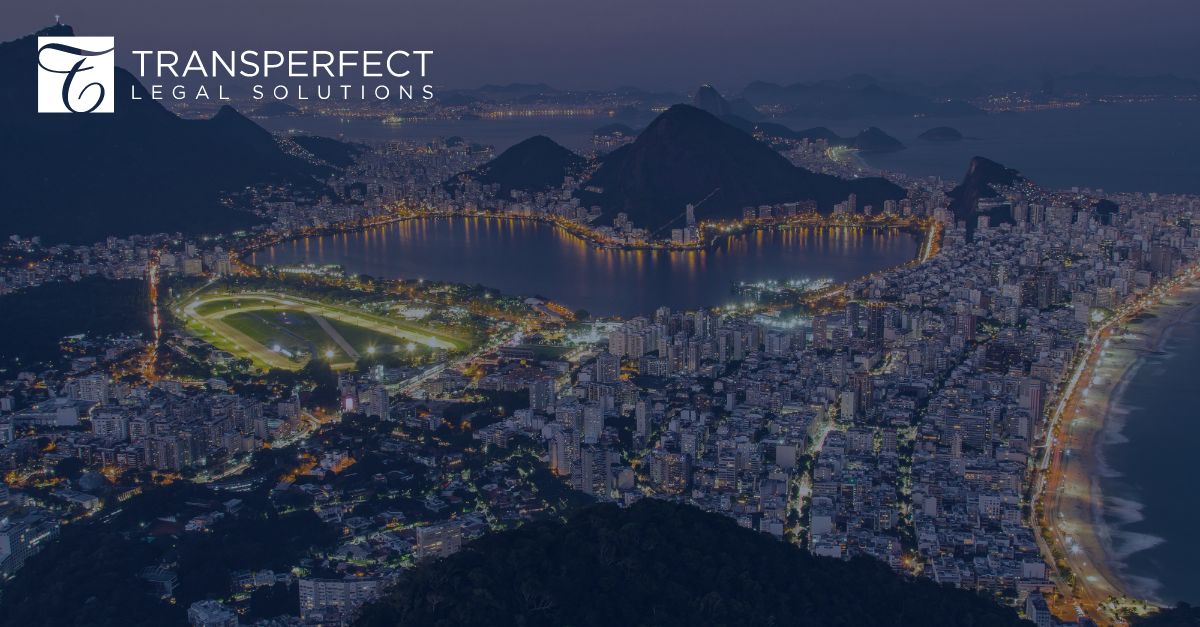 August 2, 2023

Olá and Welcome to the Marvelous City of Rio de Janeiro!
If you're attending the AIJA 2023 Annual Congress from August 21–26, you're in for a treat with some spellbinding events put together by the OC. We at TransPerfect cannot wait to see you all again on the Copacabana.
As we did for Singapore, TransPerfect has called on one of our directors to share their inside knowledge of the host city to give you a few more tips and tricks that you may not find in your guidebooks.
Yes, we know about the train adventure to see Christ the Redeemer and the cable car up Sugarloaf Mountain at sunset, but Aluysio Riquet has a few things to add to your itinerary.
This city is incredibly beautiful and lush! "As someone who has lived here for years, I'd like to share some hidden gems and must-visit places that are safe for tourists and will help you make the most of your time in this vibrant city!"
Lapa – Samba and More
Let's start with the Lapa neighborhood, known for its lively atmosphere and vibrant samba culture. To experience the authentic samba spirit, I recommend two bars in Lapa where you can enjoy fantastic live performances and dance the night away like the locals:
Rio Scenarium: This iconic venue is a unique blend of an antique store and live music club, with three floors of vintage decor and live samba bands. Website & Instagram
I suggest going there accompanied by locals or a guide.
Jardim Botânico, Gávea and São Conrrado – Adventure and Relaxation
A green retreat in the heart of the city—there's more to the Botanical Gardens than its manicured tropical flowers and plants. If you're feeling adventurous, head to this neighborhood, where you can find thrilling activities and beautiful spots to unwind:
Excursions to Barra da Tijuca and Guaratiba – A Surfer's Paradise
If you're a surfing enthusiast, you're in luck! I know fantastic places for excursions in the Barra da Tijuca neighborhood and Barra de Guaratiba. While they may be a bit far from the congress venue, these locations are renowned for their excellent surf spots, including Prainha and Grumari. Make sure to stop at Mirante de Grumari, which offers an outstanding view of the beach. After an exciting day of surfing, you can treat yourself to delicious seafood at Point de Grumari and Bira de Guaratiba.
Live Entertainment
Of course, your visit to Rio wouldn't be complete without experiencing the passion of Brazilian football. You can visit the iconic Maracanã Stadium and take a guided tour of the stadium and football museum to learn about the rich history of football in Brazil. Click here to book your tour.
Municipal Theater: If you enjoy classical and opera music, be sure to visit the Municipal Theater. This magnificent theater, inspired by the Paris Opera House, is an important cultural hub of Rio de Janeiro. Check out the schedule here.
Street Bars & Restaurants by Neighborhood
 
Closer to the Hotel (I got married at the Hotel Belmond Copacabana!) there are some great restaurants and drinking options. If you want to experience the best feijoada and caipirinhas, there are few places better than Saturdays at Belmond's poolside restaurant, Pérgula—booking is recommended.
Copacabana – Iconic Beachside Charm and Vibrant City Life
Cipriani – Italian tasting menus
Marine Restô – woodfired, ember grilled menu
Marius – a truly unique experience listed in the 1000 places to see before you die
Botafogo – Dynamic Urban Hub with Stunning Bay Views
Oteque – Two-Michelin-starred dining tucked away in a discreet house
Ipanema – Chic Beach Paradise and Lively Cultural Scene
For a lively and animated atmosphere, head to the bars and restaurants on Farme de Amoedo Street, a popular LGBTQIA+ spot.
I recommend Boteco Belmonte a great bar on the corner of Ipanema for a fantastic time by the beach.
Leblon – Sophisticated Elegance and Upscale Charm
Close to President of TLS Legal Dan Meyer's favorite spot is Sushi Leblon while Oro, a two Michelin-starred restaurant, is the place to book if you want to go all out.
Head to Dias Ferreira Street for cool bars. My recommendation is Boteco Boa Praça Leblon.
Lagoa – Tranquil Lakeside Beauty and Recreational Haven
For those of you still missing the food from last year's conference, Lam in Lagoa combines excellent Chinese cooking with a picturesque view of Sugarloaf Mountain.
Urca – Quaint Coastal Gem with a Breathtaking Backdrop
To enjoy breathtaking views of Rio's landmarks, visit Bar Urca, overlooking Guanabara Bay with the Christ the Redeemer statue in the background, and Terra Brasilis, right next to Sugarloaf Mountain.
Santa Teresa – Bohemian Charm Nestled in Historic Hills
Count on me to show you the best of Rio de Janeiro—play hard, but play safe. They are shared to ensure that you have a fantastic experience in this marvelous city. Enjoy your time in Rio de Janeiro, and I'm looking forward to exploring with you all!
Feel free to contact me or send a message: +55 (21) 979296633.
Blog Info
by Aluysio Riquet, Director, Enterprise Business