Layouts
Digital Forensic Technology and Consulting
Collect, preserve, and analyze sensitive data.  
Our comprehensive data collection workflows, industry-leading forensic technologies, and tenured digital data experts support you through each phase of the digital forensics process, including assessment of data location and volume, rapid collection, preservation, analysis, and production. Ensure complete compliance with forensic best practices, privacy, and state secrecy regulations by partnering with expert digital forensics consultants, TLS investigators, examiners, and analysts.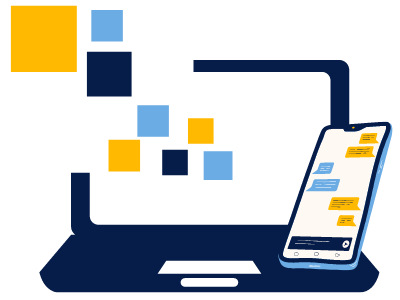 Data Collection and Data Preservation
TLS forensic consultants can collect and preserve electronic data from virtually any type of storage device or media. Collection techniques can be deployed from our global network of secure labs or through remote kits sent to client locations. We provide password removal and decryption services, file format conversions, extraction reports, and defensible data remediation. Our experts are licensed investigators, hold a variety of technical certifications, and have experience with court testimony and international operations.
Data Sources
Audio, video, and multimedia
Databases, legacy systems, archives, and backups
Websites, social media, and cloud services
Network shares and file servers
Computers, mobile devices, and email 
By leveraging comprehensive infrastructure and resources, our team offers the following remote collection and access services: 
Laptop and desktop preservations
Employee departure analysis
Downstream data transfers
Chain of custody documentation 
Mobile collection kits 
Cloud repositories 
Webmail collections
Forensic lab access 
Network file collection  
Expert Forensic Analysis and Consultative Approach
We provide thorough forensic analysis by deploying the most effective investigation technology, tools, and techniques to securely collect and analyze your data.
Certified analysts and licensed investigators can recover deleted files, document user behavior, track activity, and provide expert testimony, and our experienced project managers help forecast and control costs for every case or investigation. 
TLS data experts and forensic consultants are committed to delivering quality, speed, security, and compliance. With wide-ranging digital evidence processing techniques, TLS customizes solutions that are specific to each project's requirements. Forensically sound methods coupled with the latest in forensic technologies enable us to provide comprehensive, expert data collection and analysis services.
TransPerfect is the only company I call on—regardless of the specific need. Not only because they are a one-stop shop, but because they are industry leaders for each service they offer. With regard to client service, they're in a league of their own."

— Hogan Lovells
SPECIALITY SERVICES
Data mapping
Custodian interviews and data location
Expert testimony
Employee departure screening
Mobile app data analysis
Backup tape searching and extraction
Trade secret investigations
TLS seamlessly and securely supports the entire litigation process. We can transition your data to one of our best-in-class hosting platforms, ensuring a fast and efficient process from data identification and collection through review and production.
Global Forensic Laboratories 
Americas
Atlanta 
Boston
Chicago
Dallas
Los Angeles
Miami
Newport Beach 
New York
Philadelphia
San Francisco
Toronto
Washington D.C.
EMEA
APAC