TLS Interview Series Part 4: Edzard Offers
TLS Interview Series Part 4: Edzard Offers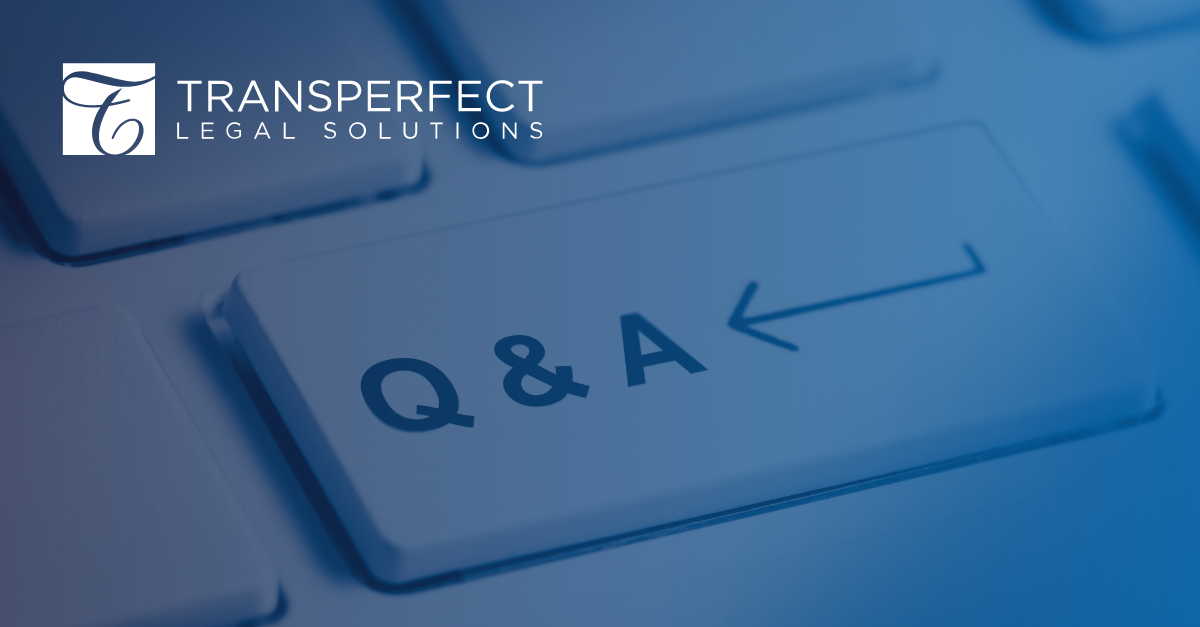 January 5, 2023

Introducing Edzard Offers, Managing Attorney Global Competition & EMEA Commercial Litigation at Nike
In part four of TLS Director Dennis van de Schraaf's interview series, he speaks with Managing Attorney Global Competition & EMEA Commercial Litigation at Nike, Edzard Offers, about his career, his view on sector developments, the competition law industry, and outside counsel expectations.
Can you tell us a bit more about your career thus far? What brought you to where you are now?
During my studies in Utrecht (The Netherlands), I became interested in competition law, as I liked the link to economics, which would have probably been my field of study if it hadn't been law. It was also new and exciting, as the Dutch Competition Act was only enacted on January 1, 1998.
From then on, one thing sort of led to another. I worked as a student at the Dutch Competition Authority on the phone line where people could ask questions or signal potential infringements. It gave a good insight into the work of the competition authority. Believing that it would be easier to switch from a law firm to the authority rather than the other way around, I started as outside counsel at a Dutch law firm in 2003, focusing on competition and State aid.
As the years progressed, there was increasing pressure to become even more specialized. This scared me, as I didn't want to get pigeonholed; although, so far, it has always continued to be a part of my job. In short, I ended up moving to two other law firms where I could continue to do competition and State aid and broaden my expertise into commercial contracts and general litigation and investigations. Being quite happy where I was and where I was going, at the beginning of 2016, I saw a post that Nike was looking for an experienced competition and commercial counsel at their EMEA headquarters in The Netherlands, quite close to my hometown. It felt like an awesome learning opportunity to move in-house, and I also loved the idea of working at a brand that I connected with. It was again an exciting time with an increasing focus on distribution and the digitalization of the economy. I haven't been disappointed.
In the first couple of years at Nike, my roles moved more toward competition. More recently, my responsibilities have broadened again by my team getting the opportunity to lead the EMEA commercial litigation work, allowing me to coordinate and lead a virtual global competition team.
Nike is obviously in a very competitive and global market. How does this translate into your work?
In two ways, I would say. First, the inherently competitive nature of our company means that we are often at the front end of developments. I find this inspiring not only from a consumer and business perspective but also legally, as we look to advise on the often-unchartered legal territory. Second, the global aspect is important, as it is great to be a part of and work with such a diverse group of people. But it also requires a lot of cross-functional and cross-geographical collaboration and alignment. At times, just finding out the different functions and people you need to connect with on a project is a challenge in and of itself. And then, people in business move around quite a bit.
Nike's mission statement is to bring inspiration and innovation to every athlete* in the world. How does that impact your work in legal?
It is first important to recognize that the word "athlete" comes with an asterisk. That addition is key because we believe that if you have a body, you are an athlete. It translates to all of us. As employees, it means that we have great sports facilities on campus with the encouragement for all of us to "Make Sport A Daily Habit ."
The Nike legal team's job is to empower and protect the company in pursuit of "Bringing Inspiration and Innovation to every Athlete* in the World." As a company, we want to always be focused on the consumer. It impacts our work in the sense that to get the right legal advice, you want to always make sure you can make the connection between legal advice and customer benefit.
I reckon Nike partners quite a bit with outside counsel. What does a good, long-term relationship with outside counsel look like for you?
We indeed do. We see great outside counsel stand out from good outside counsel if they are not only true experts in their field of law but are also able to understand our business strategy and how their advice would play out in practice. This requires the ability to articulate their intuition on a specific topic and on the spot if needed. To get there, great outside counsel is always curious to understand Nike's overall business.
They also remain focused on both the merits and the delivery of their advice. For example, they provide visuals when giving advice to make it easier for all to understand. Not only by providing infographics every now and then, but by integrating visual thinking into their day-to-day work.
Finally, as an international company we work with multiple law firms. It is also key for us that outside counsel can truly work seamlessly with outside counsel of other law firms.
What major development(s) do you expect to see in the competition law market in the coming years?
Focusing on Europe, we have just gone through a major review of the distribution rules, and it will be interesting to see how they pan out. But hopefully, there won't be too many new developments on that front. Then there will be the implementation of the Digital Markets Act in the coming year, which may have a huge impact on certain markets. Lastly, I would say ESG legislation or regulation, which, from a competition perspective, is focused on the ability to cooperate between companies in pursuit of landing ESG goals at the pace needed. And then we still need to see if the rest of the world is willing to go in the same direction.
How do you expect the increasingly wider acceptance of technological advances, such as e-discovery, technology-assisted review, and analytics, to impact the global competition market in the next couple of years?
It seems to be a question that has been out there for a long time, and I often thought the uptake would have been greater by now. That said, there is no denying that with the continuous growth of data, the need to be able to find and filter relevant data at any given time continues to grow.
If you weren't doing what you are doing now, what would you be doing?
I love what I am doing so don't have a clear view on it. A colleague recently suggested I would be a "failed standup comedian." That might well be true.
Blog Info
By Dennis van de Schraaf, TLS Director, Business Development