How to Improve Quality and Efficiency in Second Request Document Review
How to Improve Quality and Efficiency in Second Request Document Review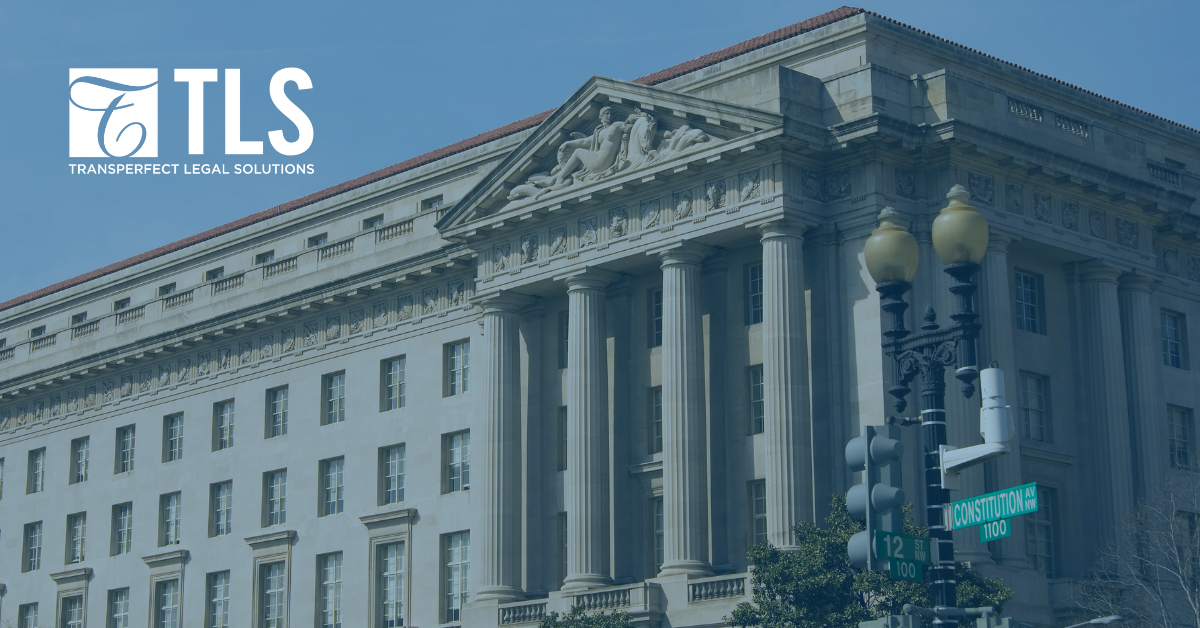 November 20, 2020

On October 20, 2020, TransPerfect Legal Solutions (TLS) hosted an inaugural conference on recent developments in antitrust clearance and merger enforcement proceedings.
This article is the second of a three-part series highlighting the major takeaways from each session of the conference.
One panel of the conference was titled, Optimizing Quality and Efficiency in a Second Request Document Review through Technology-Enabled Workflows.
The focus of this session was to take a deeper dive into the best practices and workflows that result in effective managed document review in an antitrust merger clearance second request. This included how to incorporate legal technology, construct a qualified team, and implement multiple review workflows.
The session featured a mix of panelists from top antitrust law firms and senior-level project managers from TLS. This included Teisha Johnson from Baker McKenzie; Jared Meyer from Simpson Thacher; and Eduardo Rivera, Kenyatta Green, and Astrit Ajdari from TLS.
Start Planning Early
The session started with each panelist providing their most important piece of advice for successfully optimizing quality and efficiency in a second request document review. Everyone agreed that planning for the review phase as early as possible is critical to these projects.
Even before a second request is issued, the planning phase can begin for clients, law firms, and service providers if an investigation is anticipated based on the transaction. Partnering early with a service provider helps map out potential custodians, identify where documents reside that need to be collected, and anticipate the timing of production.
This proves to be especially helpful for case teams to enter into a reasonable timing agreement. Second requests will always operate at a fast pace with very tight deadlines, so having all parties aware of the timing agreement is critical in setting workflows and resources that can hit production deadlines.
Challenging Data and Incorporating Technology
Businesses are generating a greater volume of documents than ever before. The panelists urged the audience to be ready for these increased volumes and challenging data.
The variety of data in the scope of these projects is also being generated at higher volumes than even before. Data from cloud repositories, collaboration platforms like Slack or GDrive, instant messaging applications, and text messages are becoming more and more prevalent in the second request ediscovery process.         
Tech-driven ediscovery workflows are necessary to help control these volumes of data prior to and throughout the review process. Utilizing data analytics technology, like TLS's Pre-Review Analytics®, will help isolate and remove non-responsive data before it ever makes it into the review set. This not only helps save time on and budget the downstream document review, but it also helps map out the attorney resources that you will need in order to review the documents in a timely manner.
Technology-assisted review (TAR) workflows are being adopted more regularly by the DOJ and FTC. Setting a TAR workflow and establishing subject-matter experts (SME) is as important as the technology itself. Ensuring the SME team is properly involved and educated on the case is essential to training the TAR model, as it will help the training process move faster and minimize the number of issues encountered throughout the project.
Multi-language data can also pose unique challenges in a merger clearance document review. Depending on the volume and data types, a mix of technology (artificial intelligence, machine translation, TAR) and human (native speaking attorney reviewers or linguists) workflows can be constructed to reduce the volume and time it takes to complete the review.
All of our panelists pointed back to early preparation when dealing with multi-language data, noting that the sooner it's addressed, the more time and service options you have to efficiently deal with it.
Communication          
Another theme throughout the panel discussion was communication, especially in the remote environment that teams are working in this year due to the pandemic.
Case teams are using additional layers of project management, increased reporting, and increased quality check involvement on remote document reviews. Because law firm team members cannot be onsite with the review team, these extra layers have proven to be effective in directing the document review teams and giving real-time feedback.
These and other communication techniques shared by the panel illustrated that even though the teams are remote, utilization can be optimized through good communication.
Blog Info
Alys Collins, Director of Business Development, TLS London and Robert Wagner, Practice Manager – EMEA, TLS London