EU Whistleblower Directive: Using Technology to Streamline Compliance
EU Whistleblower Directive: Using Technology to Streamline Compliance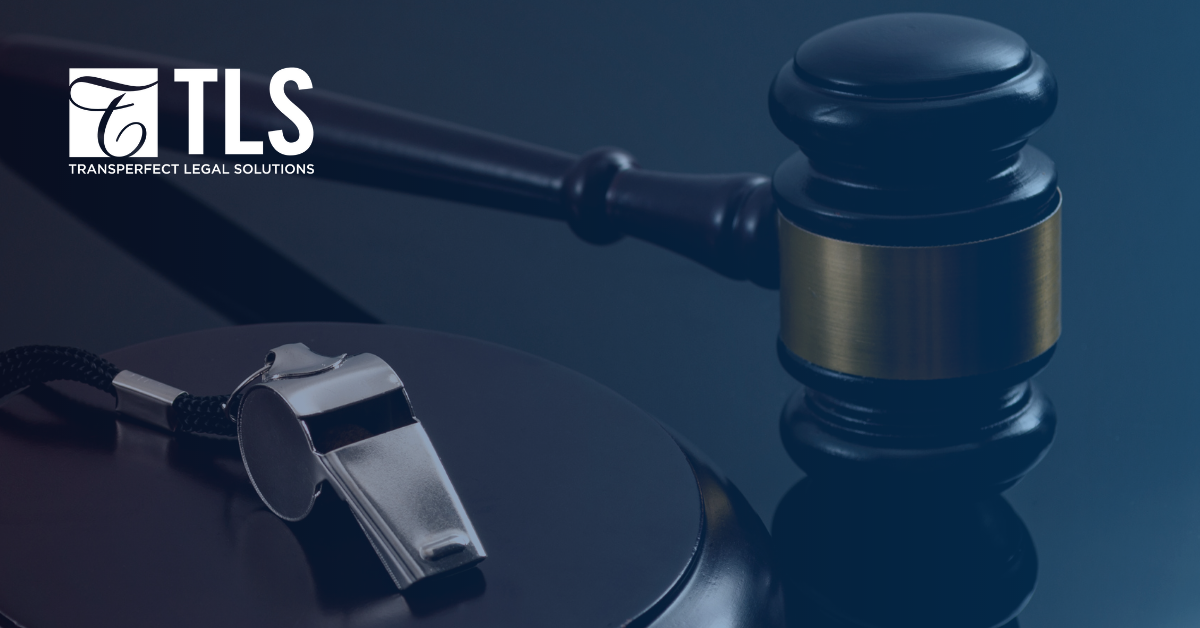 December 11, 2020

There's no shortage of famous scandals exposed by whistleblowers, from Watergate and Edward Snowden to the executives who uncovered Enron and WorldCom.
While these became immediately public, the vast majority of corporate wrongdoing exposed by whistleblowers remains private.
Whistleblowers in the EU
In the past, many whistleblowers were subjected to retaliation, and only ten EU countries (France, Hungary, Ireland, Italy, Lithuania, Malta, Netherlands, Slovakia, Sweden and the UK) provided comprehensive protection.
The lack of whistleblower protection discouraged people from coming forward and reporting misconduct – a 2017 study estimated the loss of potential benefits from public procurement alone to be €5.8 to €9.6 billion.
The Protection Directive
In 2019, the EU Whistleblower Protection Directive was issued, providing comprehensive protection for whistleblowers who report violations of EU law.
Although it was adopted a year ago and EU members are required to transpose the directive into national law, many have not yet begun the process, with the deadline now only 12 months away.
This presents challenges as the directive only protects people who report violations of EU law, but not breaches of national laws.
While many have celebrated the directive as a step in the right direction, there are others who are calling for the implementation of reward laws, which have proven effective in the US, Korea and Canada.
Preparing for Compliance
Those that need to comply will likely have relatively low awareness of this law until transposition is complete, similar to what happened when GDPR was implemented in May 2018.
However, companies can get a head start by making sure they implement the following:
Adopt safe and secure reporting channels that maintain confidentiality
Inform employees on reporting options
Implement measures to protect whistleblowers from any punishment
Designate an impartial person to receive, review and investigate claims
Implement a process to respond to claims within three months
The directive will impact hundreds of thousands of companies across Europe that employ more than 50 people.
Many international companies are now faced with the challenge of implementing reporting options and investigation teams for multilingual staff. This includes translating new or updated policies, training employees and handling investigations that have documents in multiple languages.
Although necessary, investigations can be a timely and costly exercise, especially when they include reviewing internal documents.
Recent advances in AI allow investigators to quickly analyse documents, get to the heart of the matter and determine possible wrongdoing. This technology provides predictive communication analytics and conceptual analysis, in addition to significantly reducing the time and costs associated with investigations.
More importantly, as we have seen since the start of lockdown, the data lies much less often than the people.
Whistleblower Investigation: Case Study
TLS was recently engaged on a whistleblower investigation when an employee made an allegation of bribery against the managing director of a subsidiary.
The Ethics and Compliance team needed to investigate and review internal documents, however, all were in a non-English language. They provided us with 75,000 emails. Using AI investigation technology, Brainspace, we reduced the number of documents necessary for review to under 3,000.
We then used a qualified review professional to investigate the documents for wrongdoing and completed the review in only 32 hours.
The entire investigation was completed with a budget of €6,000.
While the directive was created to provide the necessary protection for whistleblowers, there are also benefits for companies.
With proper protocols, policies and workflows in place, companies have the opportunity to identify and respond to any risk and wrongdoing as early as possible, limiting their exposure to financial and reputational damages.
Taking a proactive approach to training and using advanced technology solutions allows companies to mitigate risks while keeping costs to a minimum.
Head to TLS's website for more information on our solutions for compliance and multi-language e-discovery.
Blog Info
Bryan Quinn, Director of Business Development, TLS Oslo