AIJA 2022: Your Local Guide to Singapore
AIJA 2022: Your Local Guide to Singapore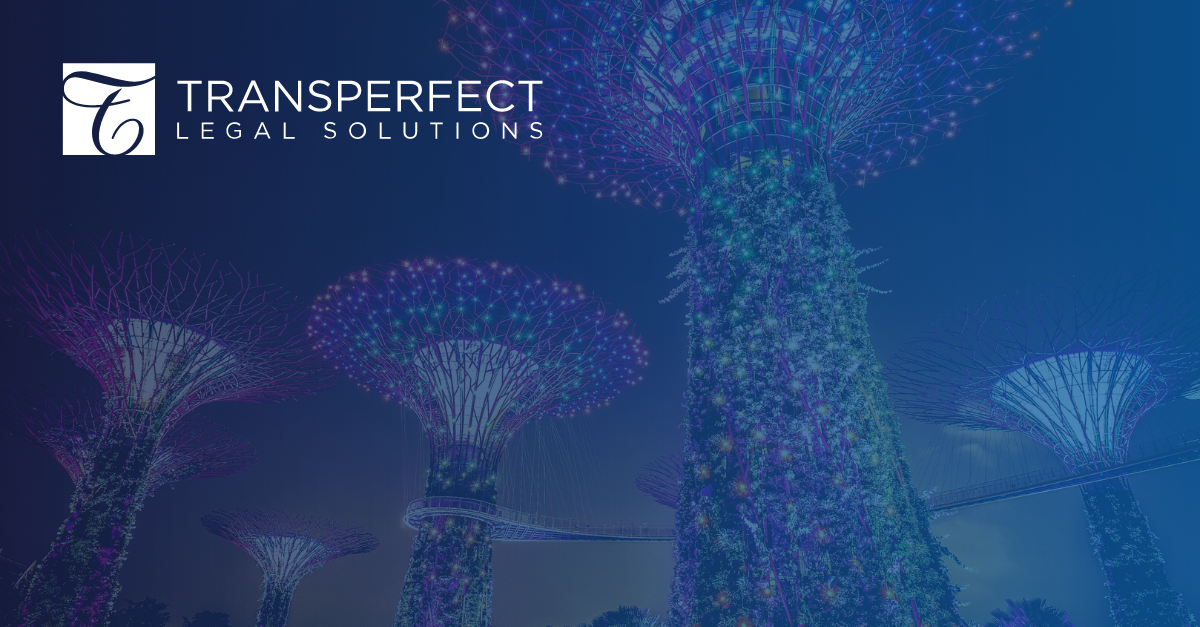 July 21, 2022

Welcome to the Lion City of Singapore. For those of you attending the AIJA 2022 Annual Congress next month from August 22-27, you can be safe in the knowledge that a smorgasbord of events has been planned by AIJA's fantastic committee. Some of you, however, may be arriving early, others staying late, and there may be some who wish for a little solo exploring during the congress. 
One of TransPerfect's signature client service offerings falls under the umbrella of localisation. Whilst a quick browse through Lonely Planet or scroll through Instagram might bring you to the Avatar-like Gardens by the Bay, the man-made Sentosa Island, Universal Studios, or the bustling shopping district along Orchard Road, we thought we might throw in a few off-the-beaten-track suggestions to add to your itineraries. 
Having lived in Singapore for over 15 years, I would like to share some of my own top tips and favourite neighbourhoods (not far from the Marina Bay Sands) to help you make the most of your time in Singapore, Lah! 
Nostalgic Tiong Bahru 
More of a daytime sojourn, Singapore's answer to Shoreditch or the Lower East Side has emerged from one of the country's oldest housing estates, and that confluence between "hipster" and tradition is evidenced by the sprawling multi-story Tiong Bahru Market and Hawker Centre that boasts some of the finest local street food on the island. Fill your bellies at lunch for less than the cost of a London pint and explore. 
The lanes are lined with street art and coffee shops, none more so than Forty Hands Coffee, after which you'll need to fend off the need for a post-feast nap. If you want something a little more Western, I'd stop at PS.Café. Explore the wide range of shops such as Curated Records, OliveAnkara (for clothes) or Woods in the Books. Finally, decompress at Yoga Movement. 
In the Shadow of the Mosque  
The area of Jalan Sultan (King Road) was developed around Singapore's largest mosque. Whilst hosting tour groups and traditional vendors selling suits and Persian rugs by day, it has taken on another identity at night. Stroll down Haji Lane to stop at one of the many restaurants (Cicheti is a personal favourite of mine), or saunter one road down to Arab Street to enjoy the bustling shisha bars. In a city with such big fines for graffiti (we all remember Michael Fay, right?) the murals on the walls down Haji Lane really stand out. 
For cocktails, head to either Bar Stories (once visited by Anthony Bourdain) or skip across the road to the art deco monster that is Atlas (ranked 16th in the world's best bars). Finish the night at local music institution Blu Jaz Café, where the clientele is as varied as the music performed. 
Surrounding Chinatown 
The shop houses that surround Chinatown have created a triangle of bars and restaurants with their own vibes. West of Chinatown, we have Keong Saik Road, where you can find Michelin-starred hawker food (Liao Fan Hong Kong Soya Sauce Chicken Rice & Noodle), which I think is still the cheapest one Michelin star meal that you can get in the world. Be prepared to queue. For more up-market fine dining options, visit Cure and Esquina. Booking is required, but if that doesn't work, The Guild is easier to get into and features craft beers from Hong Kong. 
Grab drinks on the rooftop of Potato Head or a margarita a little further afield in Duxton Hill's Lucha Loco. 
Avoid the tourist traps and drunk yuppies at Boat Quay and join the after-work crowd on Club Street (named not for hard techno but because it was home to the working man's clubs when the Singapore river was a busy port). Here, this pedestrianised homage to the god Bacchus has several rooftop bars where you can take in the CBD skyline, or just grab a bottle, some mixers and some ice from Drinks&Co. and let chaos ensue. 
The parallel Amoy Street is littered with KTV bars (ask a local what they are), but between the thorns are Singapore's version of New York classic, Employees Only, and another entry into the world's top 50 best bars, Jigger & Pony. 
The one exception to my "avoid Boat Quay rule" is Singapore's take on an American dive bar, Skinny's, where the cocktails are strong, the tunes never seem to have left the early 2000s and a beer pong table and karaoke room take centre stage. 
Further Afield  
Aiming not to stray too far from the Marina Bay Sands, I still want to mention some outlying must-see spots in greener settings. There are treetop walks at Hort Park/Mount Faber, the broad running trail around the MacRitchie reservoir, and the old army barracks turned antique stores turned spas/cafés/restaurants of Dempsey Hill. The latter is perfect for a sunset stroll around the rainforest-encircled botanical gardens.  
At Dempsey Hill, you'll find Australian Michelin-starred barbeque joint Burnt Ends, which has been featured in more travel programs than I care to mention. For a more authentic alternative, the cold beer, lime juice and curry served on banana leaves at Samy's Curry is something I enjoy with friends every time I return to Singapore. 
Starting Early 
Weekend bottomless brunch at one of the city's plethora of five-star hotels is both a staple and one hell of a way to start a Sunday morning off right. Personal favourites include the beautiful Fullerton Hotel, the Shangri-La or Mezza9 at the Hyatt. The game is simple: eat buffet-style world food with free-flowing champagne and bloody marys. This is normally followed by a trip to a beach bar in Sentosa where an inevitable nap on a sunbed occurs. 
Clubbing at Marina Bay Sands 
Whilst bars are back from the pandemic, two of the city's bigger clubs, Marquee and Avenue, are in the Marina Bay Sands itself. But drop me a line during the conference as I'll have my ear to the ground. 
Local Food 
Singapore is genuinely the street food capital of the world, with some amazing local dishes symbolising the melting pot of Chinese, Malay, Indian and European culture in its history.  
Eat cheap and eat well, but try: 
Hainanese Chicken Rice
Won Ton Mee (char siu and dumpling noodles) 
Asam Laksa 
Beef Rendang 
Roti Prata or Murtabak 
Chilli or Pepper Crab 
Popiah (our answer to a burrito) 
Merebus 
Satay 
Hokkien Mee (seafood fried noodles)  
Char Kuey Teow (another type of fried noodles) 
Sambal Stingray 
Yong Tau Fu (pick and mix vegetable soup) 
Carrot Cake (not what you think) 
Curry Puffs 
Bak Kut Teh (pork rib soup, in my opinion the ultimate hangover cure) 
Ice Kachang (grated ice loaded with all sorts of syrups and fruit)
Blog Info
By: Adam Kemeny, TLS Director, Business Development