Layouts
Telescope
.
A secure, integrated platform that offers complete transparency into your e-discovery workflow and spend. 
Forecast, control, and reduce total e-discovery spend.
See real-time performance metrics and case status updates.
Customize reports and permissions for case teams/users.
Monitor project team and workflow efficiencies.
Centralize data management.
Maintain information security.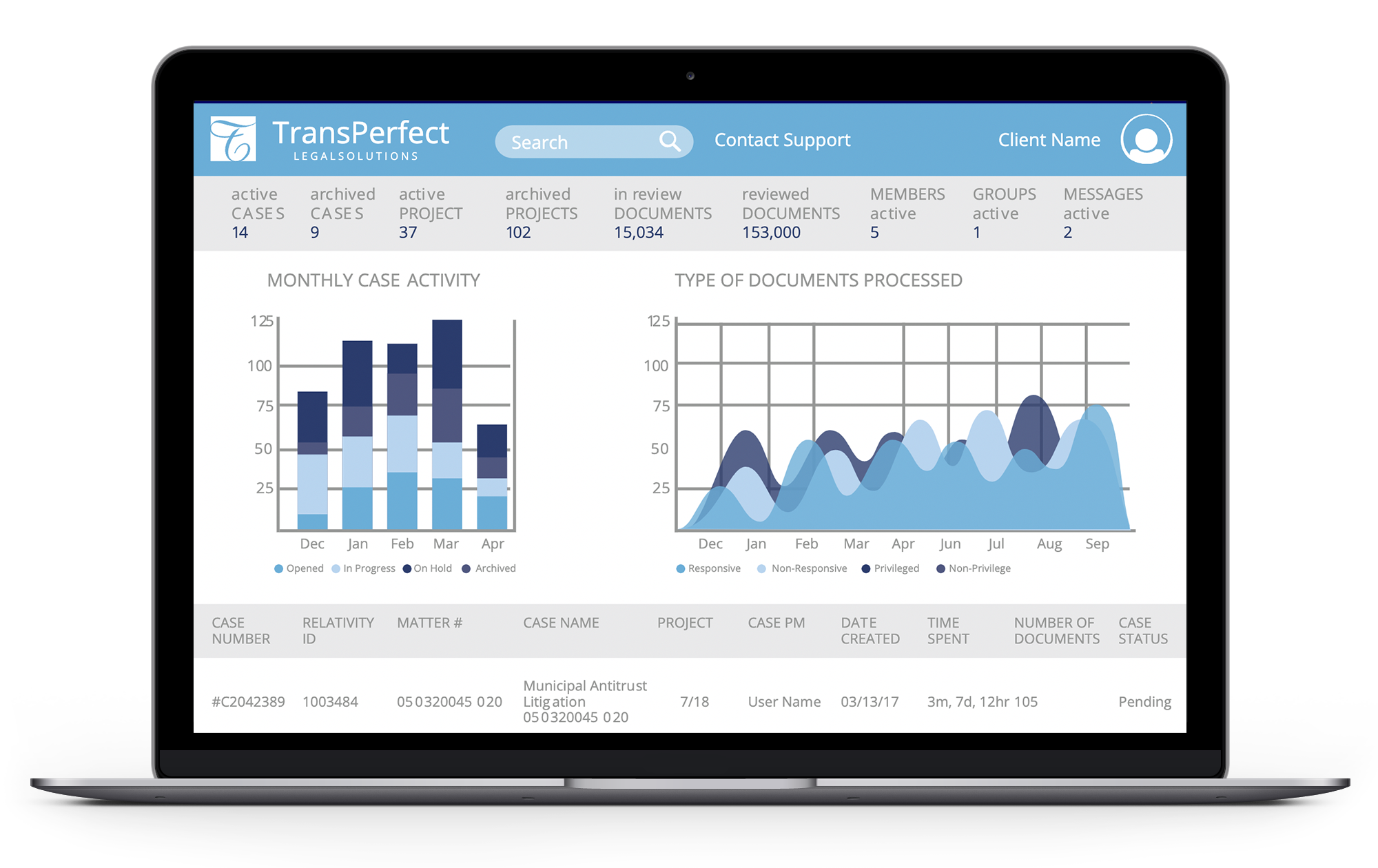 Centralized Data Management Tool
Understand your current review stats and batches with real-time data.
Collection

Processing

Hosting

Review

Deposition Tracking

Invoicing